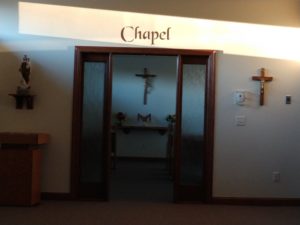 In thanksgiving for life and in petition to the lives of the countless unborn, the Church of Saint Olaf is hosting a 24-hour Adoration of the Blessed Sacrament beginning at 8am on Thursday, 05 October through 8am on Friday, 06 October – with Holy Mass to follow.
For more on Adoration, please view our INFO SHEET.  Adoration of Christ's Most Precious Body in the Eucharist is a high form of worship.  With Christ truly and really present before us in the Eucharist, He is near to our prayers.
PLEASE SIGN UP in the narthex (lobby) of the Church for your time to be in Christ's real presence.  Adoration will take place in the Chapel on the West side of the Church near the parking lot entrance.