THE HABIT OF BEING HOLY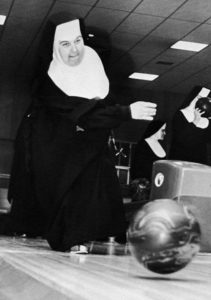 Psalms 96:9
Brothers and Sisters,
I remember loving the two "Sister Act" movies during the 1990s (I can already hear the youth of our parishes saying "what?!?  The 90s?!?  That was so long ago, he must be old").  Perhaps you know about these movies or may have even seen them.
The original story is simple and has been done many times before and since:  a witness to a crime must be kept in hiding until the witness can testify at trial in a court of law.  The twist in Sister Act is that the witness is hiding in a convent filled with habit-wearing nuns who "work and pray, work and pray, that's all they do," bemoans the protagonist.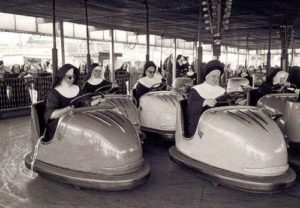 Yet, through her experiences with the nuns (both hilarious and rueful) the protagonist becomes holy.  Surrounded by holy women who are in a sacrificial habit (note the double meaning), she herself takes on their habits – in every sense of the word.
The humor of these two movies is largely seated in the screaming modicum of Truth which the movies skillfully, though passively, present to the audience:  we are supposed to be like the nuns.
Sure, most of us are not called to be living in a monastery where most of our day is spent in prayer and rosary-making.  Rather we are supposed to be like the nuns in t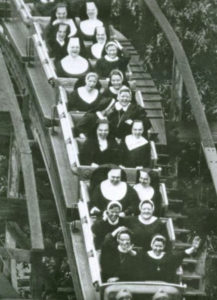 heir morality, their faithfulness, and their work to show others how to be Christian.
Holiness and virtue are, obviously, not a onetime decision or once-in-a-while actions.  To be one of the faithful – to be a Christian – is a habit.  It is something that is done constantly:  in public and private, at home and at school, with family and with colleagues, and in person as well as online.
Don't let any sinful desires, habits, or feelings attach themselves to you.  As holy Apostle Paul wrote: "we must throw off the deeds of darkness and put on the armor of light" (Romans 13:12).
God be near,
Father Jeremy
Pastor