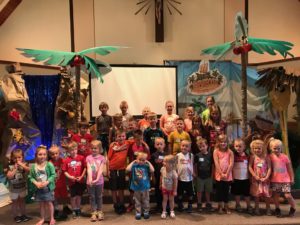 VBS 2018 – SHIPWRECKED – was a smashing success.
We want to extend a huge thanks to all the volunteers who made this happen.  Decorating, teaching, coordinating, food, and take-down all take a great deal of time and a lot of effort. We could not be more grateful for their sacrifices and creativity.
Thank-you also to all the parents and others who helped brought the children to and from the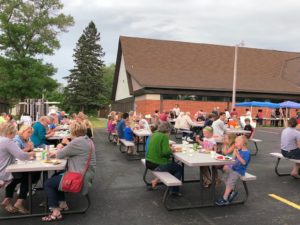 events.  We also wish to extend a big thanks to everyone who brought food to our parish picnic.  This whole project was a success because of everyone's participation.